SPECFICATION
Power : ɸ 1/220V OR ϕ 3/ 380V
Speed : 60 to 300BPM
Bottle Diameter : Φ25MM – ϕ 155MM
Cut Length : 30MM-300MM
Thickness : 0.035MM – 0.075MM
SHRINK WRAPPING MACHINE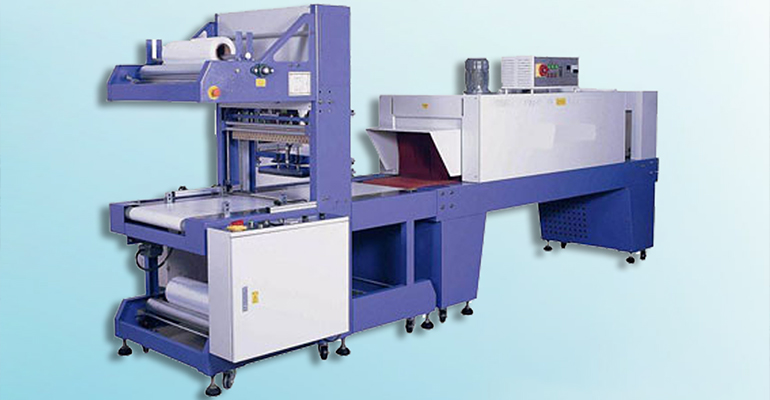 Automatic/Semi Automatic for sorting, wrapping, sealing, shrinking and cooling. The whole process adopts the advanced European technology. The packed goods is neat, compact and suitable for transportation
Packing Speed : 4 – 6 /8-12 / 16-20 Packs/Minute
Voltage : 380V/3PH/50Hz
Material : MSPC, PVC,POF
Wrapping Film Thick : 0.03 - 0.15mm
SHRINK TUNNELS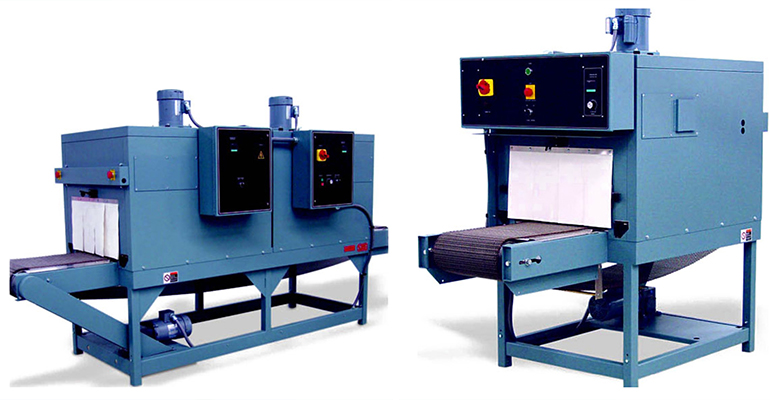 CRATE WASHER
The structure is made by Indian standard SS Square pipes comprising bottom and top structures. The size and spacing of the channels are designed for high rigidity. All sides will be covered by SS Sheets. The opening will provide for infeed & Outfeed of crate conveyor. Inspection windows at side wall of machine to inspect the washing operation.
The conveyor drive will act as machine's main drive. This drive is driven by a three phase Worm type Geared Motor. The main drive is connected through AC Frequency variable speed drive to set the required speed and smooth operation.
The crates feeding and pick up is by manual. This will be done on connecting conveyors at both the end of crate washer. Width of conveyor will desire based on the crate sample/size.
Two SS tanks will be provided at underneath of the conveyor. The high pressure pump will be connected at each tank to wash and recycling. 10 numbers of washing nozzles in different directions are provided at 14 points. The washing nozzles will all sides of crate. Two crates are getting cleaned at each stage. Scrubber will provide in-between two washing stages. Water to be refilled in the tank at every 50 crate get washed.